Advantages Of Buying A Manufactured Home Vs A Traditional Home
Manufactured homes offer high-quality construction at a very great value. These homes can be built in much less time than conventional construction methods take. In addition, the home buyer does not need to deal with general contractors, subcontractors, and the long building process. Less money, less time, fewer hassles, and high-quality living add up to considerable advantages for manufactured home buyers.
A Comprehensive Overview Of Manufactured Housing
Manufactured houses are built in a controlled setting by experienced construction experts. A house is typically finished in a matter of weeks. From start to end, the production process goes seamlessly from one step to the next. Building is done on an assembly line similar to the way automobiles, computers, and most consumer products are built. Quality is closely monitored in each step, and the home moves to the next position only after inspection of the work performed in the current station. Stockpiling materials is simple; scheduling delays are avoided, and training and specialization ensure excellence. A simplified timetable streamlines the construction process; usually, just a few models are offered, but bespoke choices have grown increasingly prevalent in recent years.
The Benefits Of Manufactured Housing
Less Expensive
A preconstructed house's typical cost is much less than that of a conventional site-built home. A study published shortly after the turn of the 20th century by the Millennial Housing Commission identified manufactured housing as one of the "biggest sources of non-subsidized housing in the country." Today, manufactured housing is regarded as a critical component of the answer to the nation's increasing housing crisis, which is exacerbated by strong demand and high costs.
---
---
Structural Solidity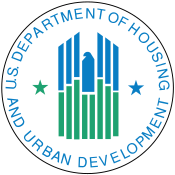 Manufactured houses are constructed in accordance with the 1976 HUD code, the only federally mandated and administered code. It was developed specifically to address the factory production process, as well as to require that manufactured homes meet standards for "structural design, construction, fire safety, energy efficiency, and transportation from the factory to the customer's home site," according to the Manufactured Housing Institute. All manufactured homes supplied in the United States carry a permanent "red seal," indicating that all criteria of what is often referred to as the construction industry's most rigorous certification procedure have been fulfilled.
Versatility
Manufactured housing provides long-term housing solutions. Due to the low cost of a basic manufactured house, families with a suitable site may begin small and move up to larger homes as their requirements evolve. A prefabricated house may also be used as a starting home for families that want to construct a bigger, permanent building in the future; the initial structure can then be used as a rental property, parent's home, or for another function on the family compound.
Built Faster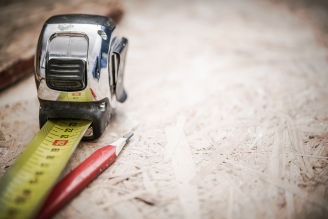 Purchasing a manufactured house enables you to move into your own home more quickly. A house may be move-in ready in as little as 60 days. This is possible because of the precise planning of design, engineering, materials procurement, and skilled people. In addition, weather conditions do not interrupt or halt construction of the home as happens with building on site.
Simple Installation
There are few things more thrilling than seeing the construction of your own house. However, nothing compares to the thrill of being a spectator as your new house is bought and then rolled or hoisted onto its foundation. It is quite an adventure. Final installation and utility hookups are completed fast, and you will soon be cooking meals in your new kitchen, sleeping in your new bedroom, and arranging your new life. Whether you choose to live in a neighborhood or to purchase a manufactured home to put on land you already own, you will be pleasantly pleased with how soon you can begin enjoying your new lifestyle in your own house.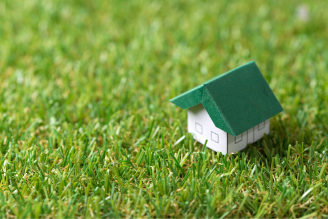 Energy Efficient And Better For The Environment
A manufactured home is a green and energy-efficient option mainly because there's less waste/loss of materials during the build process. The HUD Code requires manufactured houses to attain a high level of energy efficiency via the use of improved insulation in the walls, floors, and ceiling and energy-efficient windows, and on-demand water heaters.
Today, houses may be recognized as Energy Star Homes. Additionally, energy-efficient appliances and water-saving plumbing fixtures and faucets are standard in modern kitchens and bathrooms, and purchasers may choose energy-efficient lighting as well. It is unsurprising that prefabricated housing is more efficient than ever.
---
---
Acoustics
Due to the modular nature of prefabricated houses, they may actually be quieter, with less sound transmission between rooms, than a conventional site-built home. They are built strong, are durable, and long-lasting. Home sections or modules can be joined together to create larger homes.
Construction With Minimal Risk
Unfortunately, homes built on-site are often plagued by damage, theft, and supply delays. These issues are minimized with prefabricated homes, and the resultant time and financial savings are maximized. This is a win-win situation for both builder and customer.
Additionally, construction waste is reduced, as is material misuse and disappearance. The resultant efficiencies contribute to the fact that prefabricated housing is less expensive than site-built housing. The home is built indoors, so it is not exposed to rain, snow, and other damaging weather during the build process.
Mobile? Not Quite
Historically, factory-built homes were smaller and may have been moved from time to time. Today's homes are generally permanently set and rarely moved. Attractive planned communities across the nation are widely sought after due to their unique and attainable manufactured homes. Custom skirting is utilized to conceal any residual similarity to vintage mobile homes. These innovative new projects, from family-oriented to luxury-styled 55+ communities, demonstrate how creative developers and builders have reacted to contemporary housing demands and trends. Manufactured houses are often set on concrete foundations, with decks, porches, garages, patios, and beautiful landscaping.
---
---