Welcome to Park Models Direct!
Park Models Direct Specializes in Factory Located Sales Centers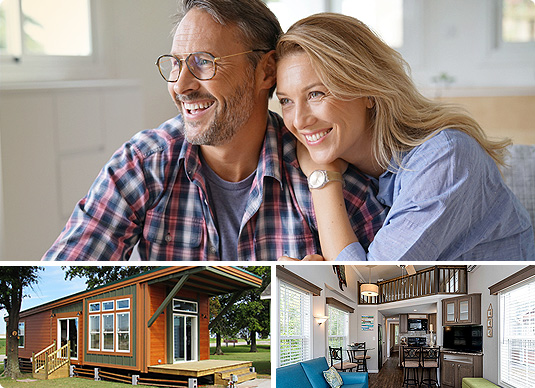 Home buying represents a significant investment to you and we know you have many choices when it comes to selecting a retailer, a builder, and a floor plan. We'd consider it an honor to help you make a smart, safe, and value-based home buying decision.
Park Models are a relatively new, yet exciting addition to the world of factory built homes. Interest in park models as an alternative to site built or manufactured homes is growing rapidly and they are quickly becoming the darlings of the RV world. Although most park models are built to RV industry code, they are usually constructed in the same factories that produce manufactured homes, where the same rules of modern creative design and quality construction are applied.
We have 12 locations across the country and each location can ship park models to certain states. Please select a state where your park model home will be transported and then choose a sales center location.
To view how our quality park model homes are constructed, you are welcome to schedule a visit at any one of our factory locations for a personalized and confidence inspiring factory tour from our manufacturing partners. Afterward, we welcome you to explore the many fully furnished and decorated park models on display in our model village.
Select Your Delivery State