Manufactured Home Bathroom Windows
Owning a mobile home offers various advantages, notably housing costs and monthly expenses. However, being a manufactured homeowner doesn't mean you can't undertake home improvements. Upgrading parts of your home, like windows, is a common desire. While standard sizes often apply to windows in areas such as bedrooms and living rooms, bathroom windows in manufactured homes can present unique challenges due to varying shapes, sizes, and styles.
Considerations for Replacing Manufactured Home Bathroom Windows
When considering updating or retrofitting your bathroom windows in an older model manufactured home, there are essential factors to consider.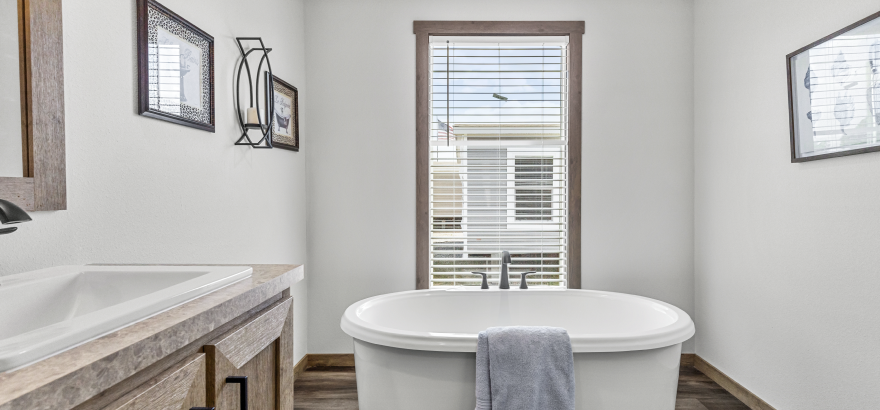 Reasons for Replacement
The motivations for replacing bathroom windows in manufactured homes are similar to those for traditional homeowners. Windows might be damaged, broken, leaky, or outdated. Improving energy efficiency and enhancing bathroom decor are also common reasons. Sometimes, determining whether it's time for replacement can be challenging, especially if the windows are placed out of easy reach.
The growing popularity of manufactured homes has led to a proliferation of bathroom window styles and designs. Some options include:
Arched Bathroom Windows: These radius windows add elegance to bathrooms. You can make a stylistic statement in your manufactured home in various frames, grids, and glass styles.
Leaded-Glass Decorative Windows: These decorative triple-glazed windows combine beauty and privacy for mobile home bathrooms. Available in diverse sizes, designs, and shapes such as oval, octagon, square, and transom styles.
Double-Hung Windows: These windows are designed for easy cleaning, with glass that minimizes water spots. The window can also tilt for convenient washing.
Bright & Light Windows: Designed to increase natural light during the day and better illuminate the bathroom at night, these windows transform the room's ambiance.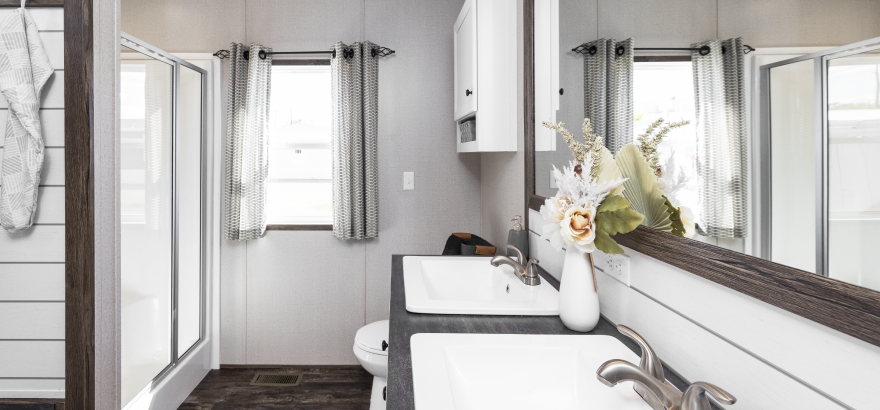 Considerations for Window Selection:
Size and Shape: Size is crucial when retrofitting or updating bathroom windows. Replacements should fit existing spaces in terms of size and shape. Opting for a new shape might necessitate remodeling and professional installation.
Style and Performance: From awning to sliding and double-hung windows, various style profiles can easily match your preferences and functionality needs.
Framing Material: Glass windows are essential for lighting, but frame material determines window quality. Standard options include aluminum, fiberglass, and vinyl.
Cost vs. Budget: Upgrading bathroom windows' cost hinges on size, design, material, source of purchase, and installation expenses. Thorough research and budgeting are vital to ensure a well-informed decision that aligns with your financial considerations.
Upgrading bathroom windows in manufactured homes requires careful planning and consideration. Recognizing your motivations, exploring modern window options, and factoring in size, style, framing, and cost is essential. By considering these factors, you can make informed decisions that enhance both the functionality and aesthetic appeal of your manufactured home's bathroom.
---
---